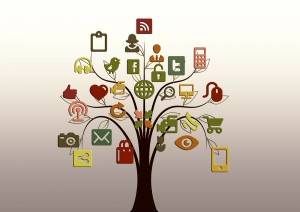 As you market your dental practice to bring new patients through your doors, there's a good chance that most of them will look you up online before they decide to call to make an appointment. And while having an up-to-date, appealing, and informative website is essential, in today's internet culture, that's just simply not enough. Dentists also need to be paying attention to what others are saying about them on third party review sites like Google+, Yelp, healthgrades.com and more.
Have you Googled your practice lately to see what patients are saying about you? If you haven't, you should because according to surveys, 90% of consumers say that buying decisions are influenced by online reviews. And while it's unfortunate, patients are more likely to write a review about a negative experience than a positive one. If you're seeing a trend of less than glowing reviews about your practice online, here are some steps you can take to help your true reputation show through online:
Respond to Negative Reviews When Possible
Most third party review sites don't allow business owners to delete negative reviews that have been left about them unless they can prove it was legitimately fake. But even then, there are a lot of hoops to jump through to make that happen. The better option is to simply respond to those negative reviews on the sites that allow it. A cordial response with an apology (if warranted) not only addresses the one patient, but makes it visible to others who see the review that the office is truly concerned about patient satisfaction.
Encourage Positive Reviews
One of the best things you can do to remediate negative reviews you find about your practice online is to outweigh the bad with good reviews instead. Third party reviews sites strongly discourage offering promotions in exchange for reviews, but there are no rules against asking patients to help your practice by leaving an honest review. This can be done in an email that includes direct links to the third party business profiles, a direct mail piece, or even a sign in the front office. More often than not, happy patients are willing to take a couple minutes to write a review when they're asked to do it.
Put Constructive Criticism to Use
At some point, every dental practice will receive a negative review from a disgruntled patient that is likely totally unwarranted. But other times, patients may have a legitimate reason to have been less than satisfied with their experience. If you notice a trend of concerns in the negative reviews you find about your practice, make it a talking point with the staff and create an action plan to improve so future patients won't have to encounter the same issues.
Your online reputation really can make a difference in new patient generation, so don't leave it to chance. Making efforts to be proactive about your online reviews will pay off big time in the long run.