Direct mail is a dental marketing strategy that involves sending a postcard to your prospects and current patients — used by many both business-to-consumer and business-to-business selling strategies.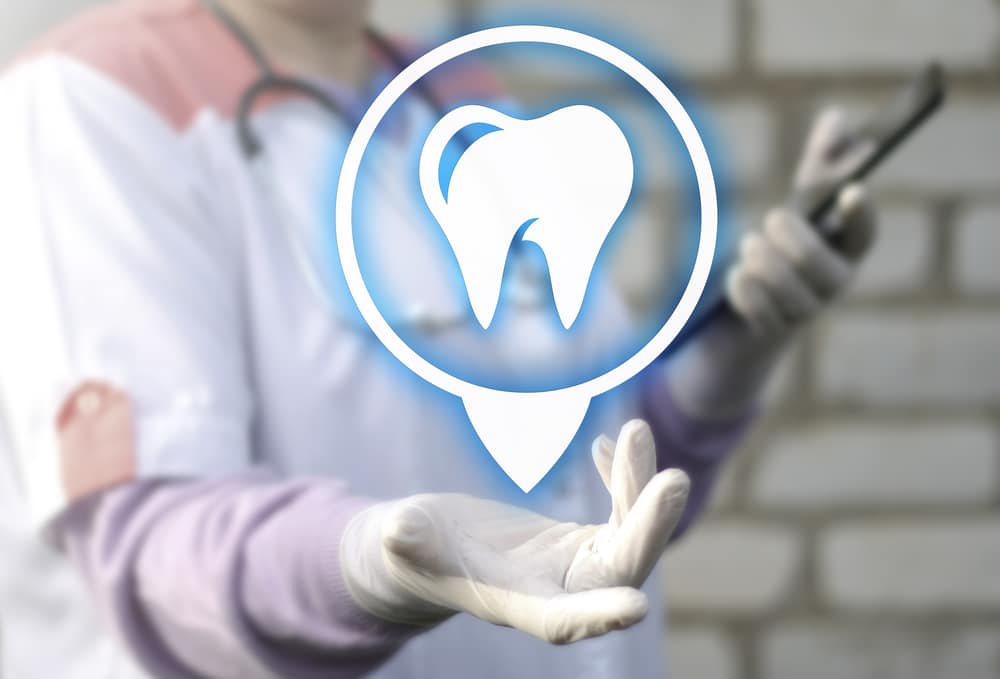 This marketing strategy has been around for years in the dental marketing space and still is a must-have in your dental marketing strategy. Before any dentist starts a new direct mail campaign or rolls out direct mail, you may want to make sure you develop a data-driven strategy to enhance the success of your next campaign. I mean who wouldn't want to ultimately drive sales from their dental marketing efforts? DentalMarketing.Net breaks down our six simple elements, that every dentist should consider when planning their next direct mail campaign in 2020. How thoroughly you plan your direct mail campaign launches can determine how powerful of an influence you will be on new and existing patients.
1. Is direct mail the right fit for your dental marketing strategy?
The first question you should always ask yourself is if direct mail is the right tactic in your dental marketing strategy. If it is, how do you track your direct mail with your other marketing strategies to view the ROI or big-picture view of your efforts? 
Did you know direct mail is a forgotten, successful dental marketing tactic? When dentists apply data, direct mailers give dentists a competitive advantage over the powerful online. Using your practice and patient demographic data offers dentists the ability to target more specific audiences and increase your chances of reaching your desired customers.
DentalMarketing.net helps dentists take the legwork out of direct mail, by removing the guesswork in data cohesion and enhancing the likelihood of developing leads and potential patients for your practice. 
2. Design your direct mailers with your target audience in mind
Knowing your target audience is critical, but knowing which basic designs your direct mail creative needs to engage your audience is essential. It doesn't matter which marketing tactic design you go for; if the design and messaging can't hook your target audience, it will fail without question. Before you start your design process, identify the ideal patient for this campaign. Once you have the answer, then ask yourself what type of behavior you want them to exhibit. This cognitive behavior is known as a call to action. Examples of call-to-actions may include calling your office, going to the practice's website, or redeeming an offer with an in-person visit. If you have an existing direct mail design process, are you analyzing what worked or didn't for future designs? If you have this data, it will ensure your postcard is going to be appealing. It's most likely your patients will want additional information. Don't hesitate to keep your patient's conversion journey going by adding some additional information to a page on your website. This will ensure they can continue their research or get in touch with you directly.
With DentalMarketing.net's postcards, dentists can grow their practice and get new patients with us doing all the work. We'll target the correct and specific demographics to drive results. DentalMarketing.net will control the variables as we work with you to create an incredible, customized dental postcard design. By the way, we have 10+ years of data-proven designed templates to ensure your next campaign will successfully attract new clients. We utilize successful dental postcard templates that match the look and feel of your specific practice. From there, we will print and mail your cards to the targeted demographic.
The moment your postcards leave our facility, we'll begin tracking their performance. To guarantee a successful postcard marketing campaign, we listen to every call and recommend dental staff training based on what we hear and see. Once we've received enough data, we'll make refinements and continuous improvements to your dental postcard campaign.
3. Personalize your mailers
Personalizing your mailers with a newer technology called Variable Data Printing will increase the performance of your campaign. No matter the size of your dental marketing budget, there are options on how you can personalize your direct mailers. With most software systems used today, an export of your patients from your PMS system will help you address your outgoing mailers with the patient's name. The more data you have, the more targeted you can make the mailer, including adding your handwritten signature to the card itself. 
Dentalmarketing.net is an advanced technology used by thousands of dentists across the United States. Our platform will do the heavy lifting for you, which has data integrations available to support 100% of your practice's data being used to target the right patients, at the right time. No matter your budget, we will work with you to identify any opportunity to add personalization to your mailers, keeping your mailer out of the garbage pile and helping attract those active buyers.
4. Looking at the broader marketing strategy picture
If a potential customer gets your mailer one time does not mean it will automatically result in a new patient or a new appointment for your practice. It doesn't matter if it's the same old mailer, a newer mailer with a different design but the same message, or a different marketing tactic altogether. The key to a successful campaign is repetition. To see success in your next dental marketing campaign, you want to market to the same audience multiple times as a way to establish your practice as a contender for their business. 
Good news! DentalMarketing.net has already done the work. We take many proprietary measures to ensure dentists target the right audience, with the right creativity. 
5. Timing is key
Knowing your target audience's point of conversion is key to success. When a patient hits this phase in their journey, you want to ensure they have your direct mailer in their hands. You know when patients will benefit from your products better than anyone else, including your patients. 
DentalMarketing.net works with you to know the purchase decision journey timeline. We help dentists analyze how long your target audience needs to convert. Your DentalMarketing.net analyst will also evaluate and consider this time frame when planning out your next direct mail campaign, precisely when you should send your first mailer and how soon after your next mailer will follow. Your dedicated analyst will also keep in mind, collect data, and analyze other marketing tactics that could run in conjunction with your direct mail strategy.
6. Measure the performance of your mailers
With your every campaign, don't forget the most critical step in all of your direct mail marketing strategy. If you don't take the time to set up or establish a tracking mechanism to measure a campaign's performance, you'll never know what is performing. This lack of structure, unfortunately, happens far too often. Dentists, as a result, lose any opportunity to pivot on what is and isn't working.
DentalMarketing.net knows how to track your campaigns accurately, making a direct mail campaign a very effective marketing tactic in your dental marketing strategy. At DentalMarketing.net, we utilize only the best direct mail practices, including the ones that we reviewed today. We give a 100% money-back guarantee that our proven strategies will get you in front of your prospects. 
DentalMarketing.net offers a variety of direct mail strategies. Such as Recall Cards
New Movers

Appointment Reminders

And many more…
Call today to get started on your next direct-mail campaign!