In the realm of dental practice management, this article highlights the pivotal role of phone skills in shaping the success of your dental practice through effective dental staff coaching.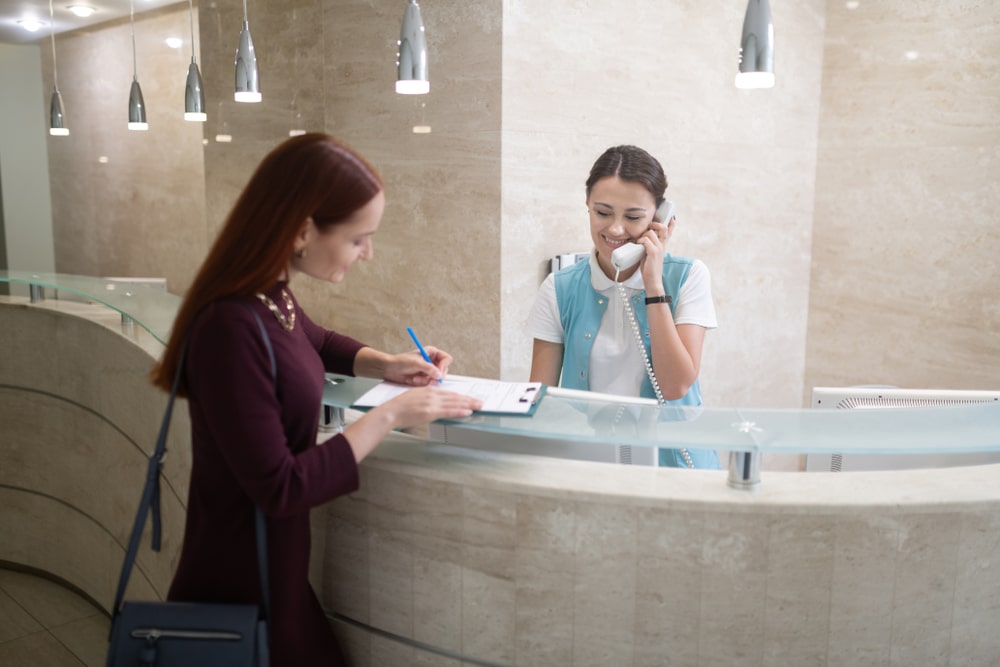 Mastering Your Office Telephone
We've all experienced automated phone systems and had a variety of experiences with them. They give us the power to make calls, schedule appointments, and communicate with our team and our patients. However, they can also lead to office disasters and ignored patients. The most common problem area is the point where a human has to take over from the technology. We'll call it the handoff…
Why You Might Be Failing with the Phone
A failed handoff from phone automation to one of your employees could be contributing to a loss of business and a disconnect between you and your patients. According to recent research, failed handoffs are most likely to occur during an unexpected time, a busy moment at the office, or when an inexperienced person answers the phone.
Improving Your Office's Phone Interactions
If you're interested in pleasing your patients, growing your practice, and developing your team's abilities you're going to have to take note of the common failures that are taking place within your own office. Use this valuable information to create a game plan to help train your staff to answer the phone correctly.
Getting a Handle on Handoffs
Once you've identified problem areas and created training to help target those issues you can begin teaching your staff. Developing good phone skills and etiquette takes time and practice. A helpful drill might be to simulate the kind of situations that you might commonly find in your office, for example, a busy time of day. After the drill is complete, give honest and open feedback to your employees about how to improve.
You might want to consider typing up some written instructions for how to handle the phone and keeping them in a folder by the phone. If you notice some staff members are struggling more than others, take the extra time to educate them and give them more opportunities to practice.
The More You Know, The Better Off You'll Be
It would be wise to track when your busiest times of day are. Then, by using services with call tracking and reporting, like DentalMarketing.net, when you get your monthly report or visit your dashboard, you can see who is having the greatest difficulty during busier times, and schedule them for extra training. Like with any skill, the more your employees practice these positive phone handling habits the more confident they will become with them, even during moments of high stress and business.
Answering the phone and handling handoffs in an effective manner will make or break your dental practice. Make sure you're taking the time to train your staff properly and encouraging them to help make your business the very best it can be.