Mailing lists may seem outdated and simple in our age of technology, but with DentalMarketing.net's proprietary software, "low-tech" postcards can have high-impact ROI. While the correlation between the number of mailings and number of new clients should be taken into consideration, quality and efficiency should be the top priority for your mailing list. Here's how we implement a successful mailing list from start to finish.
Why "Snail Mail" Still Works
Before we can completely understand the quality and efficiency of a successful mailing list, we need to understand a simple fact—mailing lists and campaigns still work.
Research from the Direct Marketing Association (DMA) reports that four-fifths (79%) of consumers say they will act on direct mail immediately compared to only 45% who say they will deal with email straightaway. Additionally, Epsilon reports findings that while younger generations actively use the internet and technology on a daily basis, they do at times want to be approached offline. Often, a postcard is just what they want.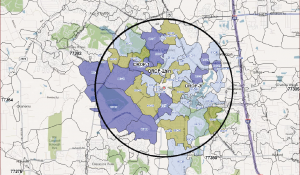 Demographics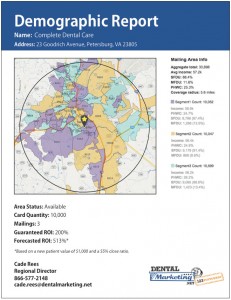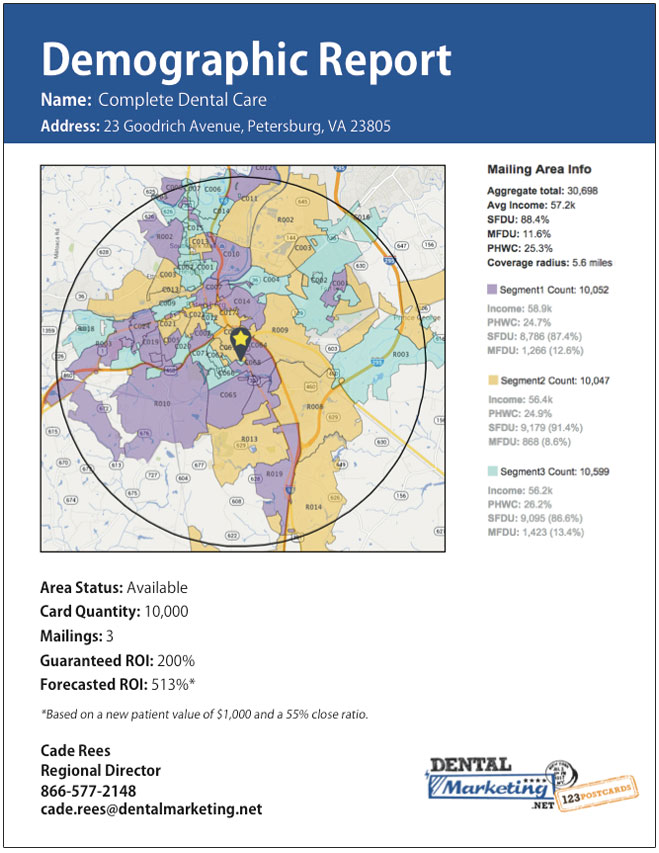 Implementing demographics into your mailing lists turns a simple mailing list into a targeted mailing list—meaning your mailing list is now direct, more successful, and exact. While other practices just drop postcards into the mail and hope the high volume is in their favor, with DentalMarketing.net, you can create a targeted mailing list through demographic reports of the geographical area directly surrounding your practice.

Make the transition from merely sending out direct mail to the masses, to sending out a targeted, demographically centered mailing list. This will allow you to reach potential customers with a strategic system, specifically designed to turn those same people into patients with appointments.
Traceability
Equipped with a demographically targeted mailing list, you are now ready to add another level of efficiency to your direct mail process. With DentalMarketing.net call tracking, your mailing list is now traceable in four easy steps.
Here's how it works:
We place a unique number on your postcard.
When patients call the number on the postcard, the call is forwarded to your front desk.
The call is tracked, recorded and scored.
You can review and listen to calls using your Practice Dashboard.
With our call tracking service, you can see exactly how many of your targeted mailings led to actual new patient conversions. This helps us to further refine your mailing list for future campaigns.
A Well Trained Team
After you establish a successful mailing list structured around demographics and tracked through Dentalmarketing.net software, your trained staff needs to know that they play an important role in the process. As they interact with responsive individuals from your mailing list, they have the opportunity to convert new patients.
Even with advances in technology, businesses still receive up to 80% of incoming business via telephone. An employee with a basic understanding of how your successful mailing list was created and implemented will better understand your responsive clients and future clients to come. From start to finish we have everything you need to make your direct mailing a success.