A Core Part of Successful Dental Marketing
The proven BEST WAY to tell new neighbors about your practice!
There are many different opinions on how you should market your practice. But most dental marketing experts agree that New Move in mailers should be a fundamental pillar of your marketing efforts. The few months after a prospect moves into your neighborhood are a prime opportunity to introduce yourself and make a good impression.
New families are building all new relationships and searching for business and friends that are a good fit for needs. Our program is proven to get you in front of them during this critical moment in time, in the most effective way possible. All New Move ins get your custom designed introduction in their hands 6 months in a row (the optimal timeline) to maximize your chances of adding their family as quality new patients.
We also provide you all available phone numbers for these New Move ins, as well as a simple introductory script to welcome them to the neighborhood! And, our entire program costs you less than half price of what our competitors charge you for their less effective program. Get started today making the most of your marketing dollars!
Request a Free Consultation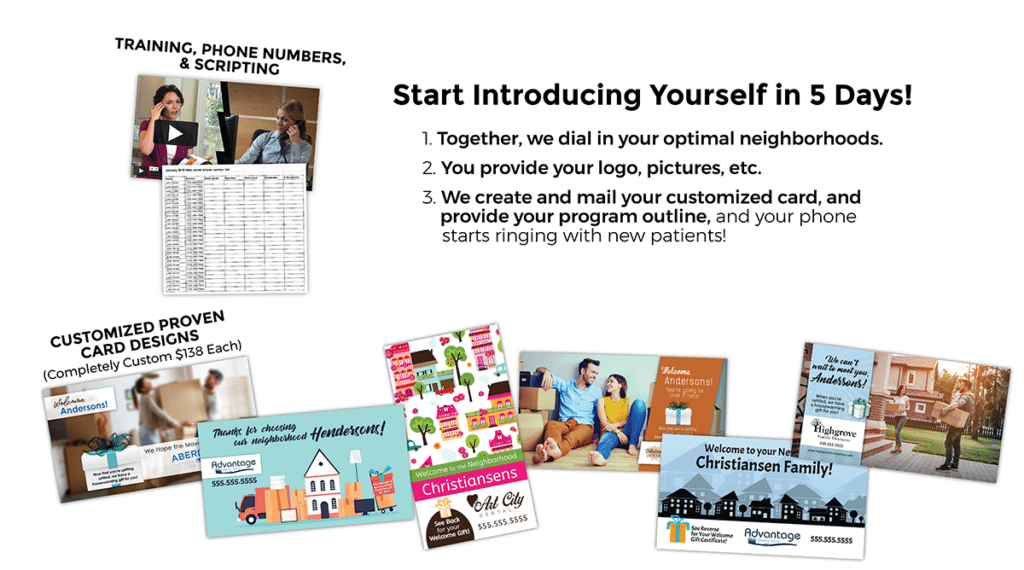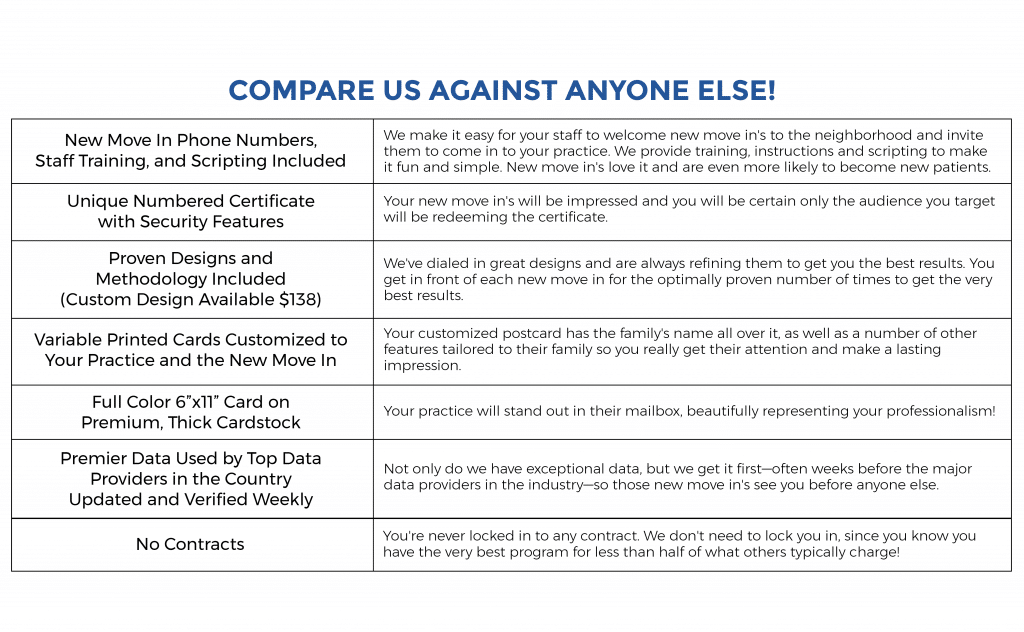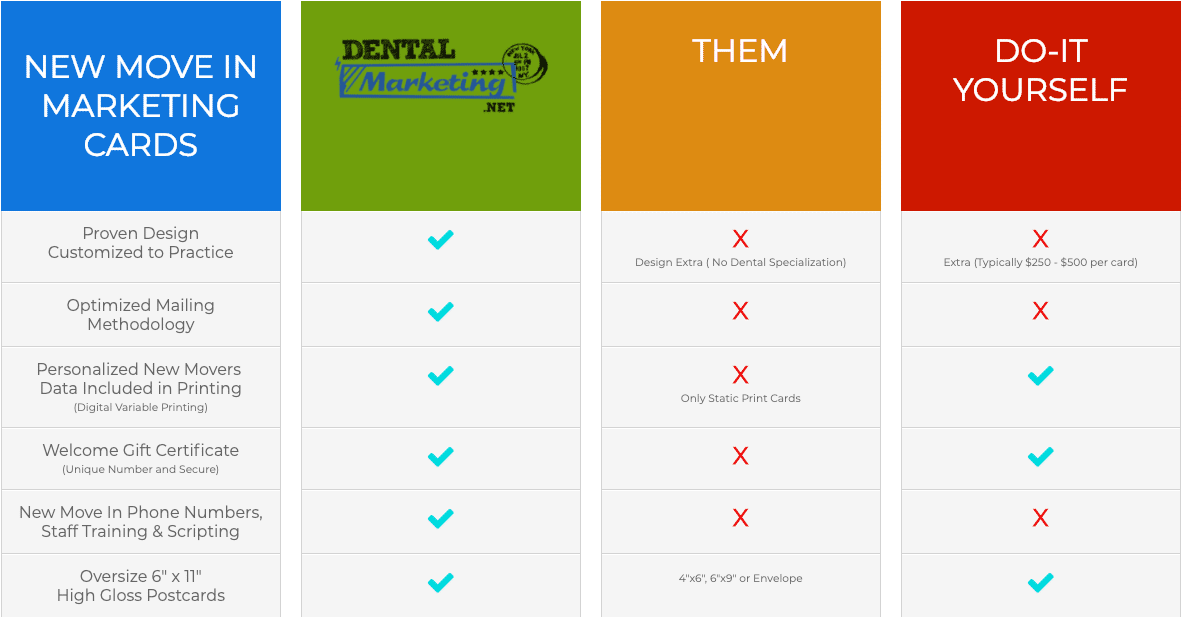 See our digital marketing partner company, Gargle.com.