Dental Marketing with Direct Mail
Experience How Direct Mail Dental Marketing
Has Evolved

We've brought direct mail marketing for dentists into the 21st century! Our dental marketing processes have been perfected through the successful delivery of millions of postcards for hundreds of dentists across the United States and enhanced with state-of-the-art technology. We focus on providing excellent customer service and using our one-of-a-kind dental direct mail strategies to help grow practices, acquire new dental patients, increase brand recognition and convert more inbound calls into new patients. Currently, dental practices using our program average 627% return on investment!
3 Easy Steps:
We work with you to design your postcard using templates that have been proven over time. Once the design is complete, we print, process, and mail your postcards to your target area.
When cards arrive in homes, we begin to track and monitor inbound calls. Using your practice dashboard, you can view performance, call data and ROI metrics.
Based off the data seen, we recommend training videos and offer staff coaching to improve the way your front office handles phone calls.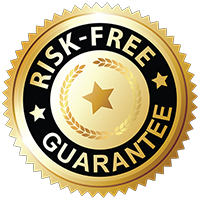 Dental Marketing by Digital Print Marketing provides complete, custom, dental postcard design-to-delivery solutions while providing concise targeted mailing area analysis, dental campaign tracking, call monitoring, dental staff training and and access to your statistics 24/7. We have a dedicated team of dental marketing specialists to help make your mailings and call conversions as successful as they can be. Having mailed hundreds of millions of dental postcards for our practice's nationwide, we have the data and experience to get a dental practice the best results possible! Our team of dental consultants has a proven success record of providing growing dental practices with the customer care, support and coaching they need to get their best ROI.
Check out our dental marketing testimonials to see the results of our postcard marketing for our clients and their staff.