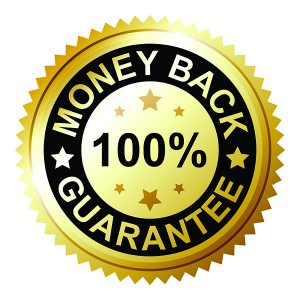 100% Money Back Guarantee – You don't have to risk losing money to prove us out in your practice.
DentalMarketing.net Guarantees that you will receive enough calls or new patient value on every mailing of your cycle to make more from your mailing than you spent or we will return your 100% of investment!
A real guarantee with any teeth is unheard of in the advertising and marketing world. Since our program is the best in the country, we put our money where our mouth is and provide our 100% Money Back Guarantee on every mailing! You will get enough calls to be able to make more than you spent on every mailing you do with us, every time! We even low ball the industry averages in your favor to calculate it using 55% close ratio and $1000 first year new patient value. No one stands behind their commitment to your success like we do!
We appreciate your help planning and executing your mailings in cycles. Not only does mailing in cycles insure all of your best prospects in your market get your card and your market isn't over saturated, we have found that efficiencies are created when we have a plan that we are both committed to. That saves your time and our time and translates to the great benefits that we pass on to you including exclusivity, free landing pages, and our 100% Money Back Guarantee. Remember too that we are 100% committed to your success! if we start a cycle and something comes up that could compromise your success, that takes priority! If you just change your mind and decide to forego the discounted cycle pricing and take advantage of our single mailing pricing, we will create a change order for the additional $0.083 per card. You always have the flexibility to do whatever is most convenient for you.