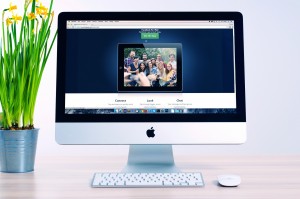 In the dental industry, first impressions are everything. In fact, good first impressions are a big factor in getting new patients coming through your door. And while direct mail postcards are a great way to make those first impressions with potential patients on paper, there's a good chance that before they step into your office they'll first visit your website.
With today's internet audience, it's simply not enough to just have a website. Your website needs to grab the attention of potential patients and show them within seconds why you are their best choice for their dental needs.
So what does your current website say about you? When a first-time visitor reaches your site, does it practically scream "outdated," "generic," or "boring,"? Or on the other hand, does it convey the actual atmosphere of your practice, whether that's modern and sleek, family-oriented, or quiet elegance? If it's been a while since you considered what type of first impression your website is giving to new visitors, here are a few areas to consider:
Layout/Design
Is it obvious to every visitor to your website that the last time it was updated was circa 2002? Does it utilize narrow, old-school margins and have fuzzy graphics? Or does it incorporate a modern, updated design that provides optimal viewing on both widescreens and all types of mobile devices?
As you're considering whether or not your site design could use some updates, consider things like:
Visuals: Does your website have a balanced ratio of visuals and pictures to text? Are your pictures outdated or pixelated? Can visitors get an accurate glimpse of the staff and environment they'll be met with at your office?
Navigation: Does your home page navigation make it easy for visitors to find the information they're looking for quickly?
Whitespace: Unused space on a website is not always wasted space. Every great website has a balance of used and unused space–also known as whitespace in design language–that creates an organized feel and keeps each page from looking cluttered or crowded.
Content
All content is not created equal, and with dental websites, what matters most is not always what you say, but rather how you say it. Too many dental websites fall into the trap of using generic, boring, and sometimes copied and pasted content that essentially just takes up space. It's not enticing to viewers and few actually spend the time to read it.
On the other hand, content that is crafted to speak to your patients just as you would in the office, and that conveys the essence of your brand can actually help convert website visitors from viewers to patients.
You should also consider how your content is displayed on the page. At first glance, does it look like one giant block of words? If your answer to that is "yes," then consider breaking it up into title, subtitles, bullet points, and smaller paragraphs to make it easier for visitors to "scan" rather than read every word.
Brand Consistency
When you're sending direct mail postcards to reach new potential patients, it's important that the brand image you portray on your mailers is consistent with the brand image visitors to your website will see, too. Beyond making sure that your name, logo, and any slogans are kept consistent, design should be consistent, too. A well-designed and thought out mailer that directs recipients to an outdated, boring website won't be near as effective as one that points to a website that is just as well designed.
Hopefully, these tips will help you determine where your website stands on the scale of first impressions. Remember: it takes visitors less than a second to make a snap judgement about your practice based on what they see on your website. Make that second count!