Have you ever asked yourself what kind of impression your dental practice waiting room leaves on your patients? When they walk through the door, the waiting room is likely the first thing that they see and first impressions are important…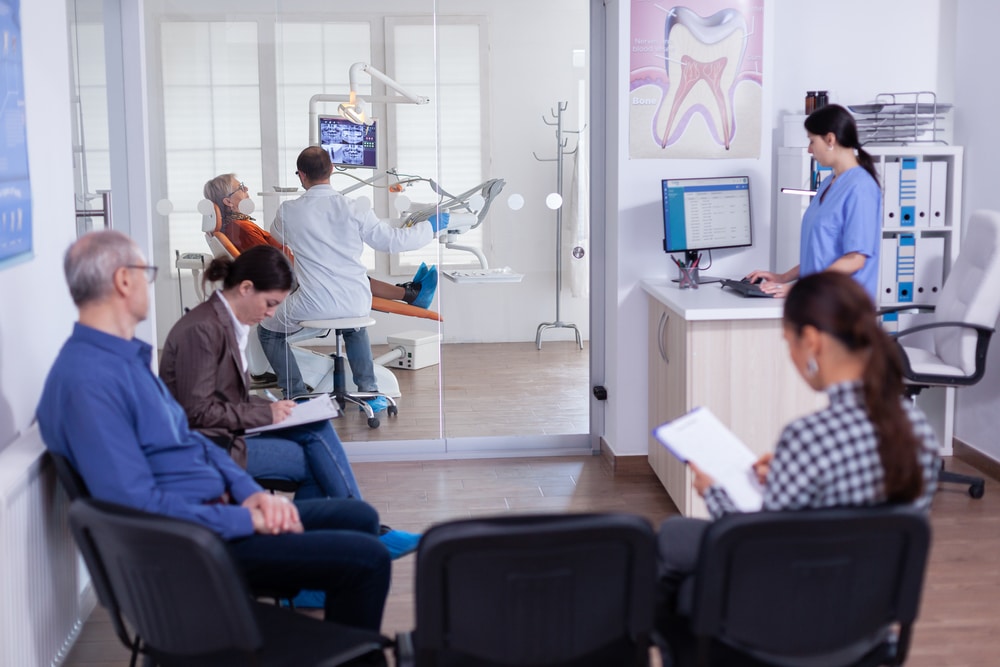 In this article, we're going to go through some steps that will help you improve your waiting room, not only in its appearance but in its function, as a place that sends a message about who you are and what your dental practice has to offer.
1. Spice Up Your Playlist
Music has a powerful effect on people. So why not hone in on this tool to help create the right ambiance for your space? Elevator music is likely to put people to sleep or at least make them feel bored. Choose a playlist that is positive, and upbeat, and will help your patients feel confident and calm.
2. Provide a Variety of Magazines
Giving your patients a wide variety of magazines to choose from shows them that you care about their comfort and entertainment while they're in your office. It's the small things like this that make patients look forward to their visit to the dentist rather than avoid it.
3. Grant Free WiFi Access
We live in a time ruled by technology. Many people visiting your office will need to use their phones, laptops, and tablets while they wait for their appointment. Make life easier for them by providing password-free WiFi or by posting the password in an obvious place so people don't have to ask around to find it.
4. Offer Free Beverages
Whether it be coffee, tea, hot chocolate, or water bottles, put these beverages in a convenient and easily accessible place. This can help calm patients and quiet impatient children. It's a fun perk and is another personal touch that shows thoughtfulness and care.
5. Create a Kid-Friendly Space
We know waiting isn't the strength of many small children, so a waiting room is likely to be an uncomfortable or boring situation for them. Set out a small box of toys and create a space where kids can play while they or their parents wait for an appointment. This will help keep parents happy as well as other patients who don't have to worry about a disruptive or antsy child bothering them while they wait.
6. Hire Friendly Front Office Staff
The very first person your patients interact with will help set the tone for their whole visit and may determine whether they'll be back or not. Make sure you've hired friendly and engaging staff members and trained them on how to interact with patients in a positive and effective manner.
7. Install a TV
A great way to help time pass quickly for your patients is to put a television in your waiting room. This will serve as an anxiety reducer and will help the time fly by for those who need to wait for their upcoming appointment.
8. Get a Cosmetic Makeover
The look of your waiting room matters much more than you think. Consider slapping on a fresh coat of paint, updating wall hangings, or purchasing a few indoor plants. If you have the budget, look at updating furniture as well. Making your space look welcoming and bright doesn't have to break the bank. Get creative and ask for input from your staff to see what would look best.
Your dental practice waiting room may seem insignificant, but it is a part of your appearance and, therefore, part of your brand. Taking into account the details of your practice will pay off and lead to attracting and keeping more patients. Try out some of these tips today and you'll see the difference!