A professional-looking design can set you apart from your competitors when sending out direct mail marketing. We've compiled the most crucial aspects for creating the best marketing pieces to attract prospective patients.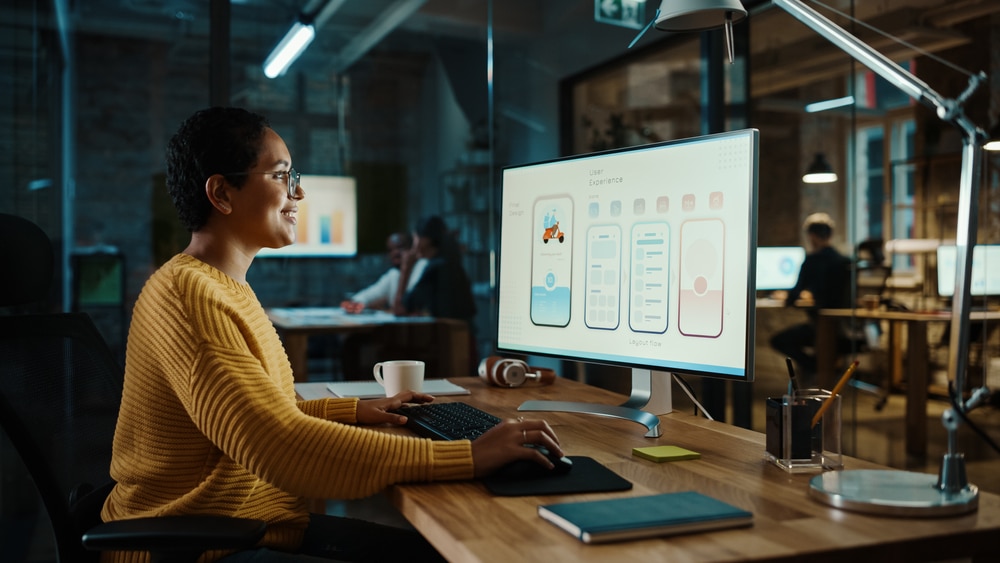 Obtain a hi-res logo and any awards or recognition you or your office may have earned.
Show off who you are and what you've done. A vector (.ai or .eps or .pdf) file format is best. If you do not readily have a file in one of these formats, contact the graphic designer who created your logo and ask for one.
Gather your top patient testimonials (with photos, if possible).
Let them hear from real people! Testimonials can be one of the most valuable assets in building the credibility of your practice. Prospective patients love to hear what real people have experienced to understand what they can expect.
Use professional photos of you and your staff or office.
One of the most impactful elements of any ad is the photography and personalization of using real office and staff photos instead of generic, cold, stock photography photos. Before taking pictures, show your photographer the layouts of your top three choices for postcard template designs so he or she can suggest poses that optimize the photo space.
Consider what makes your practice unique.
What do you do that no other practice (or at least no practice in your area) does? Ask yourself if you, your staff, or your ideal patient would respond to the message. Tell your story so potential patients feel compelled to join it. Remember: stories sell—facts only tell.
Ensure your piece's design is easily understood and contains clear messaging.
Although you eat, sleep, and drink dentistry terminology, the average person is not fluent in dental lingo. Speak their language – not yours.
For example, If you just purchased the iTero Scanner, featuring this scanner on a design with photos, manufacturer specifications, etc., is meaningless to patients. Instead, inform the patients what the scanner does for them. The patient will respond better to "simulated outcomes, fewer and faster appointment times, fewer complications, half the time to a better smile," etc.
Always include a Call to Action and Offer.
Everyone needs a nudge from time to time. Wording like "now accepting new patients call now, limited time, first 25 people to call, offer expires in 3 weeks," etc. is effective because it helps create a sense of urgency. In addition, marketing with an actual offer will help push prospective patients over the edge and, statistically, will increase results.
We recommend that an office look at the type of patient they want (cash, insurance, in-house plan, etc.) and their retention, then decide on the offer. The more confident you are in retaining a new patient, the more aggressive you can be with your offers. An offer of a few dollars off or a free whitening kit is a small price to pay if that patient stays for life and brings their loved ones over the years.
Also, consider the offer details and with whom the offer will resonate. For example, a $99 exam, x-ray, and cleaning typically do nothing to motivate insurance patients who get these benefits free with their coverage. However, if you were to offer a free basic whitening kit after the paid exam, x-ray, and cleaning, that would be a big perk. They could go to you or five other offices in the area with their insurance benefits; BUT, if they go to you, they will get the free whitening. The offer pushes them over the edge to call you and gives your office a chance to earn their long-term business. It also allows you to up-sell the patient from a basic, inexpensive whitening kit to an in-office whitening to increase the revenue to your practice and benefit the patient.