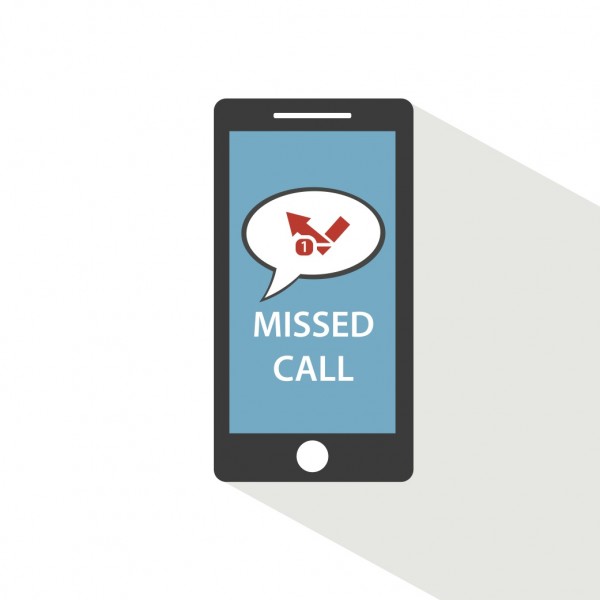 Did you realize that each time your staff doesn't answer and return a missed call, it costs you $200?
By and large, you may miss around 35% of the calls that your postcard marketing efforts may produce. These missed calls from patients, return or potential, are because of a couple of controllable variables: they are missed before you open, when you're at lunch, gone for the night, or when you don't have the right staffing or phone framework to deal with numerous incoming calls. Missed calls shouldn't liken to lost patients. Understanding the cost of a missed call and working to train and adjust your staff to address missed calls is key to keep up the level of business that will maintain the growth of your practice.
Through years of research regarding missed calls, we have discovered that when your office staff gets back to a potential patient, they book 20% of them into appointments – making each call worth $200! Preparing and setting up your staff to accurately deal with these circumstances ought to be foremost on your mind.
Here are some approaches to enable your expert dental staff:
Ensure Missed Calls Are Returned
While you and your staff will be vested with our best in class support, training, and reports, it is important to do the most evident—return missed calls. Give your staff time and the administration needed deal with missed calls from the day or night prior, regardless of whether that be once a day or occasionally all through the day. Such a stipend of time will spare your staff time and stress.
Your staff, using the help of our teams and tools will be able to contact missed callers inside a satisfactory window of opportunity. Try not to lose cash and all the more critical, patients, over the incapacity, or absence of planning to have a framework and course of action set up to manage these circumstances.
Tracking Calls
Tracking each call creates a responsibility for our team and your staff. Our call tracking program won't just screen the quantity of missed calls, it will permit you to track the quality of answered and returned calls. This capacity will give you understanding into the sort of patients calling, enabling you to separate the mailing respondents from other inquiries.
This tracking program allows you and your team to survey the quality of service you are giving to your callers. You will be given a reasonable picture of missed calls, the nature of return calls and record, and score the process. To put it plainly, call tracking, recording, and scoring will enable you to proactively follow up on missed calls and guarantee the return calls with patients are working.
Turning Missed Calls Into Appointments
We are aware, a missed call shouldn't bring about a lost appointment or patient. Properly taking care of both your missed call circumstances and callers will bring about the chance to arrange an appointment. DentalMarketing.net's staff coaching will encourage you and your staff when dealing with these important opportunities accurately. We will work with you from, "how may I help you?" to, "thank you for your business."
With more than 20 coaching videos accessible to you and your staff, and our concise and comprehensive instruction, you will be prepared to deal with every single missed call effectively. The results of using our resources and training will be seen in:
less missed calls

more appointments booked

an increase in staff efficiency and confidence

increased revenue for your practice
DentalMarketing.net benefits you by recording your calls, scoring them against our proven KPIs and providing you the details for each call you receive from your campaigns with us. Such data is essential to your office and staff's preparation to effectively deal with missed calls.
Your practice will grow with your capacity to obtain and look after patients. Encourage and engage your staff in their capacity to contact those callers that were missed. These unanswered calls aren't simply obscure numbers—they're patients wanting to see you.