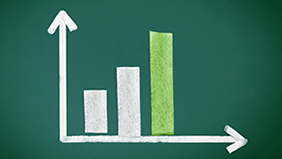 The life cycle of a practice can be categorized into one of the following phases: establishment, growth, maturity, and post maturity. Post maturity can then be broken down to renewal, steady state, or decline. While many of you know the exact life cycle phase of your business, do you know what that phase requires in terms of marketing?
In this post, we'll explore some marketing fundamentals that you can have in place throughout the course of your business, for years and generations to come.
Referral and Loyalty Programs
Word of mouth works best for practices that are in a mature renewal phase, as they are likely to have a well-established reputation and brand. But no matter where you're at, word of mouth is still one of the most effective ways to market your practice. Unfortunately, it is also one of the hardest marketing factors to understand, control, and see working for your practice.
A well planned, developed, and implemented referral or loyalty program is the first and easiest step in fostering word of mouth action by your clients. A referral or loyalty program can be monitored, and executed to drive word of mouth. Is your practice fostering a referral system or loyalty program?
Digital Presence
While Grandpa Smith may not know exactly how to use his iPhone, he still has one for a reason. He wants to be connected and find more efficient ways to get things done. Your customers want the same thing. They want easy, online access to their appointments and communication with their dental provider. The need for a website, blog, videos, and social media content are no longer a question. You want to have a presence on these platforms.
As an example, Hubspot, a leader in marketing software and best practices, reports that in 2014 marketers who have prioritized blogging are 13x more likely to enjoy positive ROI.
Having a digital presence allows you to quickly adapt and change marketing content. Other traditional marketing and advertising campaigns may need at the least a few hours or days to change or fizzle out when you want to pivot. A digital campaign or post can be corrected, changed, or edited inseconds. This difference saves you time and money. Such speed allows you to operate and adapt just as fast as your customers' needs and wants.
Direct Mailing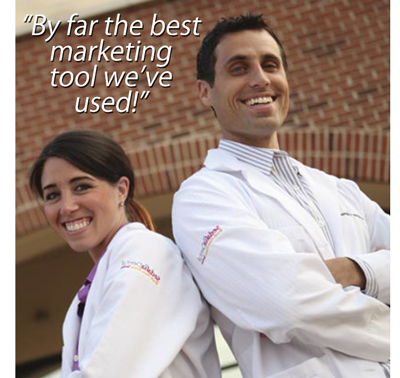 While digital strategy is a must, diversifying your marketing options is also a very good decision for your practice. Your budget and clients will appreciate the change in scenery. Direct mailing is a great place to start.
Studies show that 79% of consumers react immediately to direct mail, placing potential patients in a decision-making mindset. With a physical product in hand, they will have to make a choice about becoming a patient. Direct mailing is a great balance of urgency and comfort, compelling individuals to make decisions in the comfort of their own home.
After garnishing 1,000 new clients and growing his staff, Wilkie S. Paes, DDS, in New York said,
"This is, by far, the best marketing tool we have used. Without hesitation, we will continue to work with them for years to come!"
This is a simple example of the success that direct mailing has had in the field of dentistry. Direct mailing has a positive psychological effect of acting as a reminder, call to action, and fulfillment of a need all at once. We all want healthy, clean teeth, cared for by trained professionals. We need it too. That's a great thing to have access to.
The competitive nature of dentistry requires that you maintain a steady flow of marketing. In this climate you will want to have these basic marketing options in place. You will be present and adaptable to a ranging segmentation, and target group of clientele.